Zenith L600 Trans Oceanic
---
The last flea market I went to had three T-Os for sale. I picked this one because it was the most complete and in the best shape. The operator's manual, schematic, and shortwave guide, along with the original tags were all included.
There were many improvements made between this T-O and the H500 such as a retractable cord reel, dial light, slide rule dial, and better filament supply regulation.
After whipping out the trusty Variac, and having to repair it, the L600 appears to work fine. Coming soon -- The Battle of the TOs. Which one receives the best? My bet's on the L600.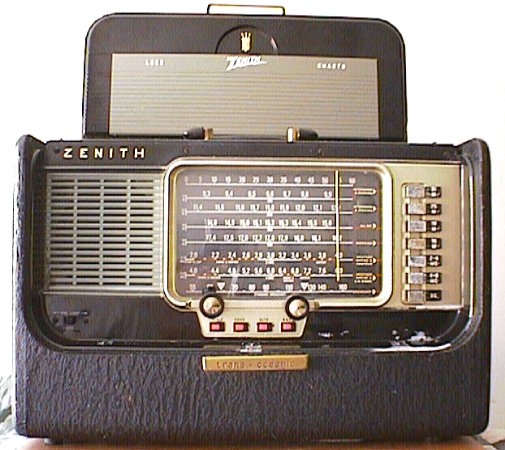 ---
---
For an excellent discussion of the many TO variants, see Padgett's TO page
To see a more complete (and much better condition) collection of Trans-Oceanics, try Phil's Old Radios page
Return to RADIOS page
Return to HomePage

Microsoft Front Page says that this page was last updated on 01/09/01